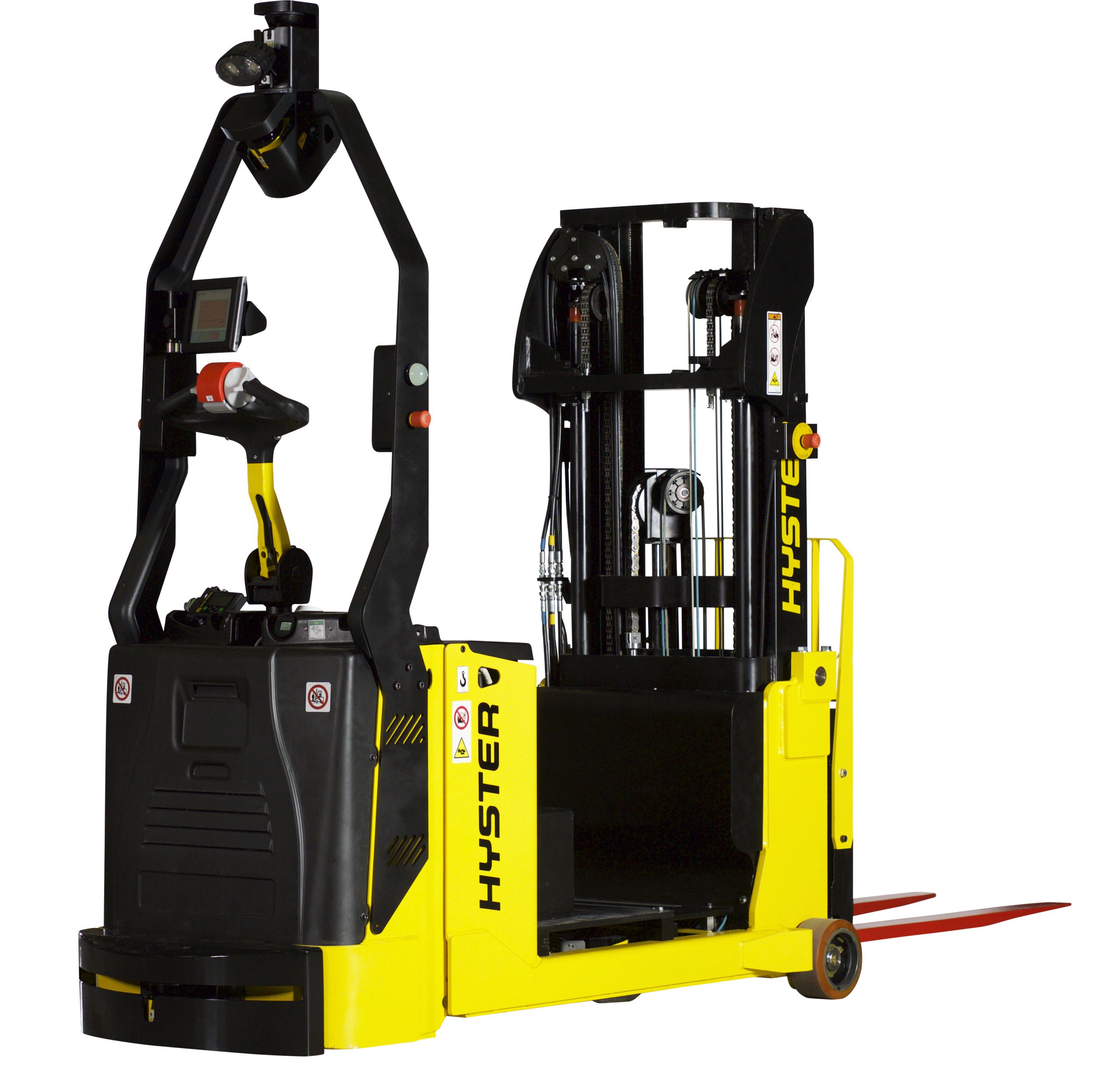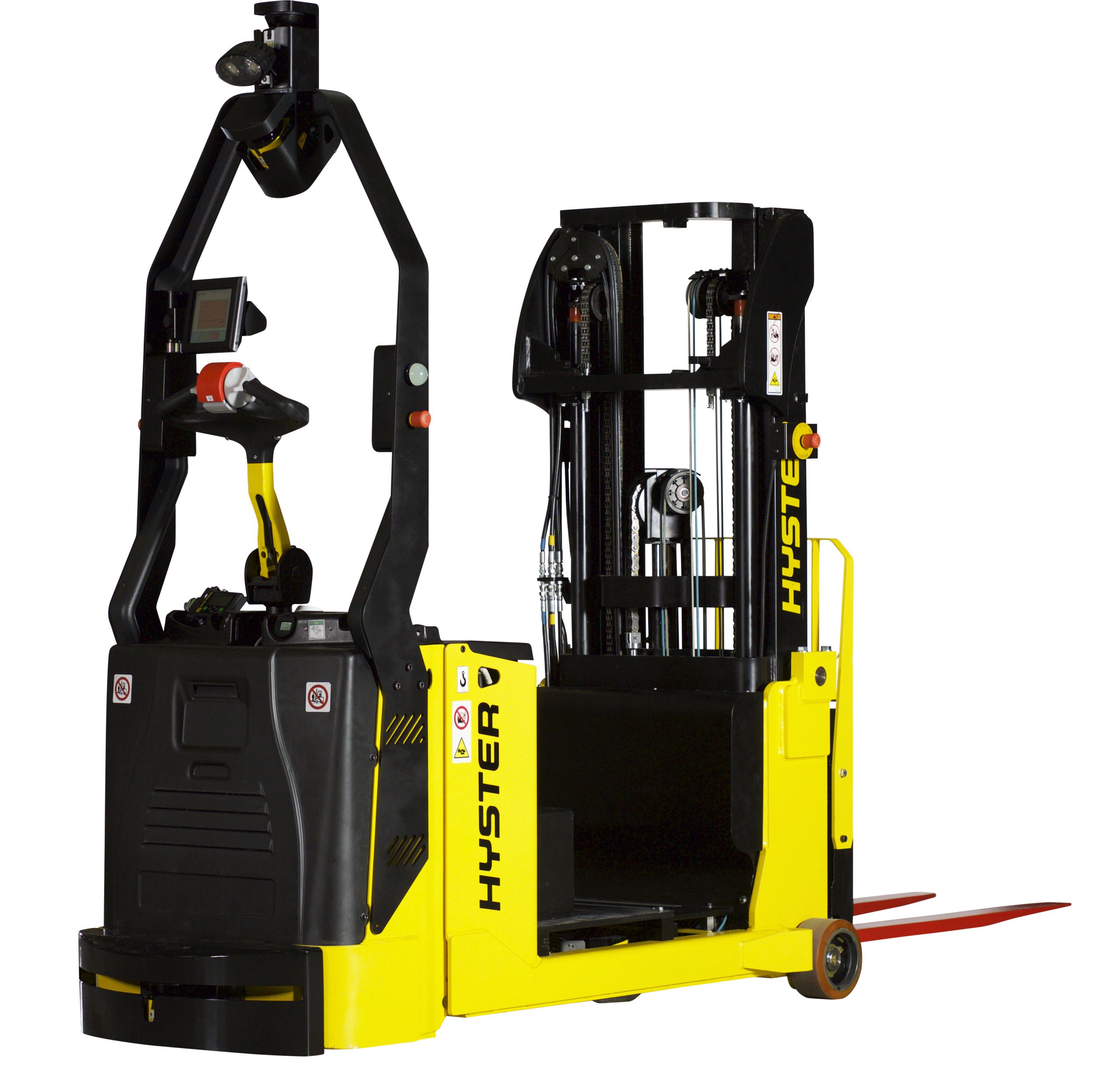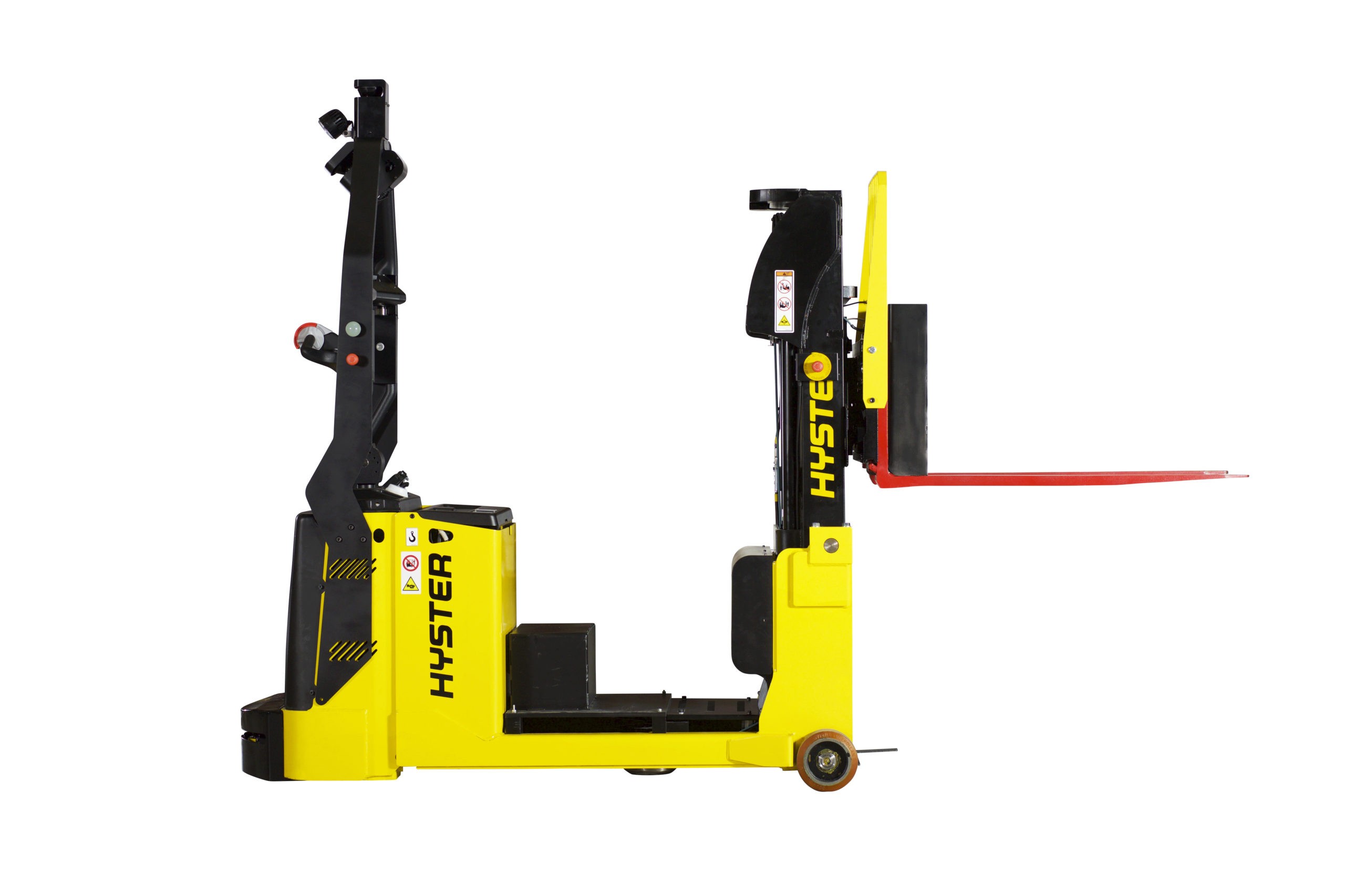 The Robotic Counterbalanced Stacker Hyster S1.0-1.5C benefits from all Hyster quality standards and the unique Driven by Balyo technology.
It is based on a standard Hyster truck S1.0-1.5C, and offers:
Stacking at small and middle height
Pick and Drop on machines (Conveyor, Wrapping machine, palletizer…)
Transport of open and closed pallets (EURO or CHEP)
Stock line scanning
Barcode scanning
Thanks to its navigation system without infrastructure, the Driven by Balyo CB Stacker offers you reliable solutions to achieve major cost savings while maintaining flexibility in your operations.
This Robotic Lift Truck easily integrates in your environment and allows, for the first time, collaboration between humans and robots in a shared workspace.
WMS
ERP
Conveyors
Doors
Wrapping machines
Automatic doors
Fire alarm…
via the Robot Manager
Lead-acid battery
LTO Automatic Charging System (Option)
3D Detection
Automatic unhooking
Communication trailers
LTO battery
LED Spot
*Truck weight without battery