Robots, Driven by Balyo :
Driven by Balyo robotic trucks are part of the Linde robotics range, developed in conjunction with the European leader in material handling. Like all manual material handling trucks, they are available through the Linde sales network, from your usual dealer.
Designed to meet the needs of our clients, our range of robots can perform all types of tasks in total autonomy, from the simplest to the most complex:
Load transfer to floor
Pick-up and placement of pallets on machines (conveyors, wrapping machines, etc.)
Medium and full-height storage
Logistics train
Barcode scanning
Storage in very narrow aisles, etc.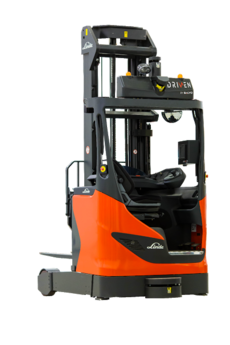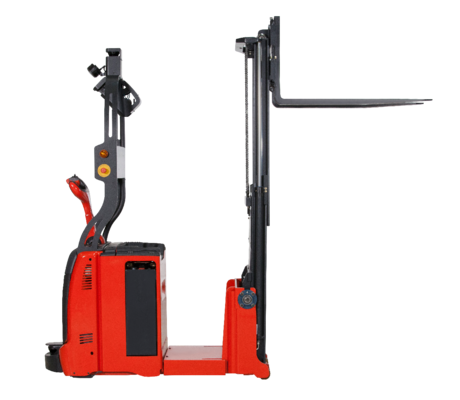 Driven by Balyo trucks, a dedicated intralogistics solution
Intralogistics, encompassing all the internal logistics flows for a factory, warehouse or distribution center, has quickly become a major issue for manufacturers and logistics providers. The optimization of internal building flows can be a source of considerable gains in productivity.
In the industry, where automation has historically been highly developed, material handling is often the last link in the chain to be operated manually. With Driven by Balyo robotic trucks, offering a return on investment in under 12 months*, manufacturers now have a robust, secure and highly financially beneficial solution.
The great flexibility of our autonomous vehicles also meets the specific requirements of logistics professionals:
very high rates
activity peaks
seasonality
regular changes in flow
The option to use the trucks in manual or automatic mode enables quality control, for example, and is a guarantee of operations maintenance at any time.
A simplified service provision, seamlessly integrating into your systems
Driven by Balyo autonomous vehicles are based on standard material handling trucks. As with manual trucks, Balyo and Linde offer a complete range of services adapted to every need, including:

Full service maintenance


Hotline 24/7


On-site visit within 24 hours (level 1 maintenance)


Support Software


Spare parts within 24 hours


Training


Options for financing, leasing, etc.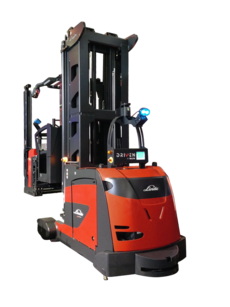 * <12 months on a rolling basis, 3 teams, 24 hours a day, 5 days a week