Driven by Balyo technology incorporates one of the most advanced safety systems on the market, guaranteeing protection for people, machines and products at all times. Balyo's safety innovations are the result of a collaborative effort with our clients and partners. One of the major challenges in mobile robotics is to guarantee a maximum level of safety, while ensuring very high productivity.
Building on this commitment, our functional safety experts are active members of the ISO/TC 110/SC 2/WG 2 group, whose objective is to draft a new international standard for driverless industrial vehicles. Of course, our robotic trucks fully comply with the current standards: 95/16/EC in Europe and ANSI/ITSDF B56.5-2012 in the United States.
How does the Driven by Balyo autonomous vehicle safety system work?
Our teams' know-how in the integration of components and the design and development of algorithms provides 360° Safety (optional) for your solutions:

Front Safety: PL-D* safety certified laser scanner, guaranteeing the safety of your people.

Rear Safety: PL-D safety certified laser scanner, guaranteeing the safety of your people.

Side Safety: PL-D safety certified side laser scanner, guaranteeing 360° obstacle detection.

2D Curtain or 3D Stop&Go detection: curtain laser or 3D camera (EMEA & APAC only), guaranteeing detection of obstacles on the floor and at height.

Mobile Detection: laser scanner mounted on the apron of the forks, guaranteeing detection of obstacles at height when picking up or dropping off a pallet.

Pallet Detection: rangefinder, guaranteeing that the pallet is picked up or dropped off properly.

3D Rack Detection: 3D cameras with pallet recognition, guaranteeing the pick-up/drop-off of pallet in racks.
* PL-D : Performance Level D.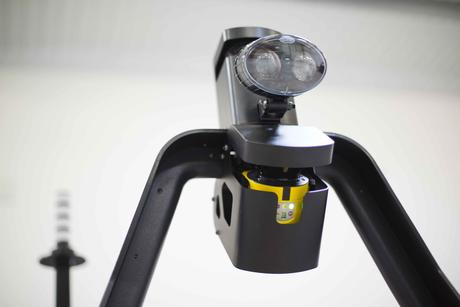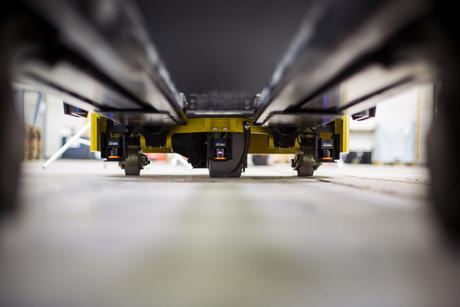 What are the advantages of Balyo Smart Safety?
Balyo designs unique robotic material handling safety technology, including:

Dynamic cornering detection: the robot's front and rear safety fields adapt to its trajectory, to prevent breakdowns and optimize productivity.


3D Stop&Go Detection (available in Europe and Asia): the 3D safety field allows robots to restart when an obstacle is detected at height or on the floor. The robot now makes the decision to restart autonomously.


3D Rack Detection: the latest Balyo innovation allows for the analysis of pallet type detection (open, closed, etc.) and adjustment of the robot's position for optimum pick-up. This technology is used in dedicated full-height robotic trucks.
What does this mean for you?

Protection for people and machines

Reduction in accidents

Improvements in quality

Reduction in breakdowns

Increase in productivity